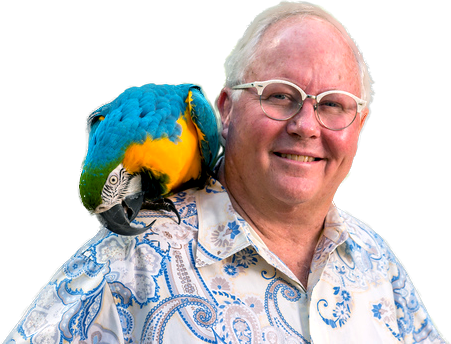 Meet
Dr. Jeffrey Bunkers
Dr. Bunkers and I had a lot of dreams for the practice when I started. When the office transitioned to one that is "woman-owned," we were both very excited. For many months, Dr. Bunkers gave me the opportunity to spread my wings. He encouraged me to treat the practice as my own, and he was always a phone call away to bounce ideas off or to share words of wisdom. I consider it a great honor that Dr. Bunkers chose me to carry his legacy. Here I am holding the keys to one of the oldest and most respected practices in Northwest Ohio.
When Dr. Bunkers, my dear friend and mentor, passed away, it happened much more suddenly and sooner than anyone expected. I wish we had been able to celebrate his retirement grandly and given him the acknowledgement he so greatly deserved. So much of who I am is tied to lessons he taught me. Not just who I am as an orthodontist, but as a person. Dr. Bunkers' generosity and sense of adventure were admirable. His laugh was infectious. His conviction contagious.
Dr. Bunkers' greatest love in life was being a "smile artist." He and I would chat for hours discussing cases and we shared many ideals about treatment: namely, that there is no cookbook way to view a case. I remember one story particularly because it is so representative of our relationship: I had sent him photos of a case while he was on a vacation in the French Polynesian – one of his favorite places. At 8pm, I got a call from….low and behold…Dr. Bunkers! He told me, "Hi – we are taking a salsa class but I saw that photo and I think your idea is great – let's talk about it." This practice was his pride and joy and I will continue his passion and his commitment to our community – since moving here, I have been welcomed so warmly. My husband and I picked a wonderful place to put down roots.
Ever since I can remember, I wanted to be an orthodontist. But to me that dream did not just mean making smiles – it meant owning a business, being part of the community, doing things on my own terms. Dr. Bunkers gave me something truly special: a chance. For that I will be forever grateful. And when I walk the halls of our office, I hope he is walking with me and I hope I can make him proud.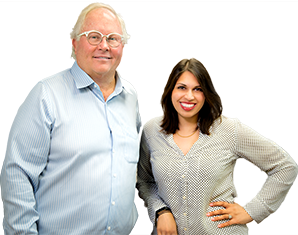 Dr. Phelan is happy to be the proud owner of a small business, especially here in the Toledo area where supporting local is embraced wholeheartedly. She does her part by collaborating with local businesses whenever possible. Our tech support, accounting services, advertising campaign and multiple office vendors are all Toledo-based companies.