Pediatric Orthodontist in Toledo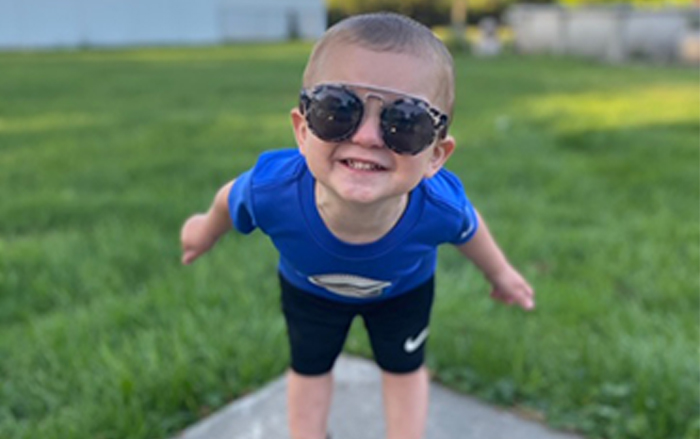 While there is no exact age for children to begin orthodontic treatment, the American Association of Orthodontists recommends visiting the orthodontist around age seven.
By this age, most children have a mix of baby teeth and adult teeth, making it easier for the orthodontist to diagnose and correct tooth and jaw problems sooner and without surgery.
It is not uncommon for an orthodontist to recommend an interceptive phase of treatment if things look like they are not on course. This is called Phase I treatment and is a shorter round of treatment intended to get things "back on track." After it is complete, patients are given a holiday and seen every few months until they are ready for comprehensive, or Phase II, treatment.
Early treatment allows your orthodontist to:
Correct and guide the growth of your child's jaw to help the permanent teeth come in straight
Regulate the width of the upper and lower arches
Create space for crowded teeth
Avoid the need for permanent tooth extractions later in life
Correct thumb sucking and help improve minor speech problems
For parents, it's not always easy to know if your child may need orthodontic treatment.
Here are a few things to look for that may mean your child needs to see a pediatric orthodontist:
Early or late loss of baby teeth

A hard time chewing or biting food

Finger or thumb sucking

Crowded, misplaced, or blocked teeth

Jaws and teeth that are not proportionate to the rest of the face

Crowded front teeth around age seven or eight
Please contact our practice to schedule an appointment for an evaluation.
Early orthodontic treatment will give your child a healthy smile for the future.
Dr. Phelan is happy to be the proud owner of a small business, especially here in the Toledo area where supporting local is embraced wholeheartedly. She does her part by collaborating with local businesses whenever possible. Our tech support, accounting services, advertising campaign and multiple office vendors are all Toledo-based companies.