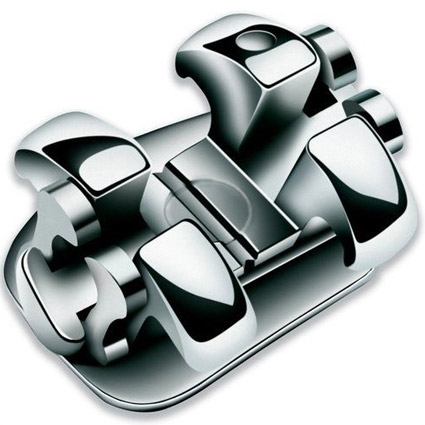 Self-Ligating Braces
At our office, we mostly use "self-ligating" brackets. These top-of-the-line brackets are made of stainless steel and are hypoallergenic. Our wires click right into them negating the need to tie in with plastic, which can hold on to food particles and bacteria. Self-ligating brackets have also been proven to reduce the time you spend in the chair– allowing you more time to enjoy the things you love! Self-ligating brackets can be metal or clear (ceramic).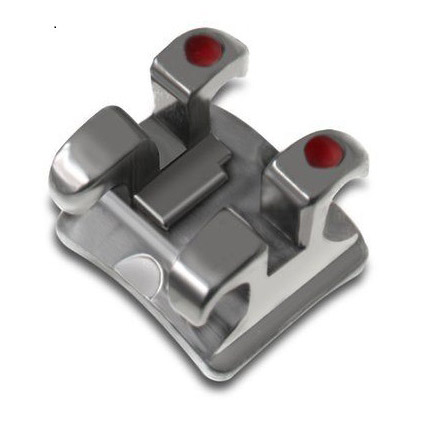 Metal Braces
Metal braces are the most popular type of bracket system recommended. They are more comfortable today than ever before. Made of high-grade stainless steel, metal braces straighten your teeth using metal brackets and archwires. With metal braces, you have the option of adding colored elastics for a more unique and colorful smile.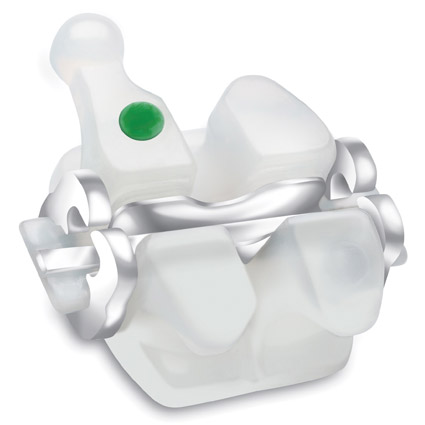 Ceramic Braces
Ceramic braces are made of clear materials and are therefore less visible on your teeth than metal braces. Clear braces are an excellent choice for patients who would like a more cosmetic aesthetic while in treatment. While they are visually less obvious, they do require more attention to oral hygiene as they may be more brittle than their metal counterparts. For these reasons, ceramic braces tend to be used more on upper front teeth than on lower teeth.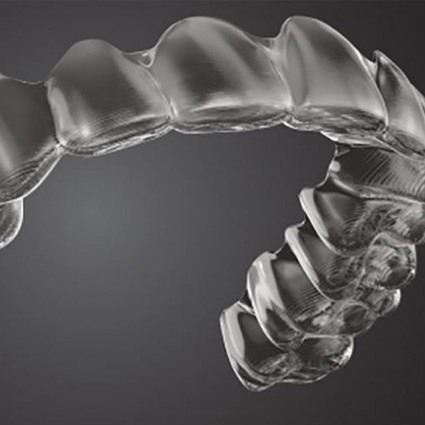 Invisalign: Clear Braces
Clear aligners are a series of invisible, removable, and comfortable acrylic trays that straighten your teeth like braces. Not only are the aligners invisible, they are removable so you can eat and drink what you want while in treatment, plus brushing and flossing are less of a hassle. The aligners are comfortable and have no metal to cause mouth abrasions during treatment.
Dr. Phelan is happy to be the proud owner of a small business, especially here in the Toledo area where supporting local is embraced wholeheartedly. She does her part by collaborating with local businesses whenever possible. Our tech support, accounting services, advertising campaign and multiple office vendors are all Toledo-based companies.